We Believe In SODAS That Taste Incredible
What NERDS do everyday is stuff you would never believed just a few years ago. NERDS invented computers, the internet, smartphones, microwaves, digital cameras, smartwatches, netflix, facebook, tiktok etc.
This list seems endless. Some of the greatest people on earth we would call NERDS. Albert Einstein, Leonardo DaVinci, James Watt, Thomas Edison, Marie Curie, Archimedes, Steve Jobs, Elon Musk, Mark Zuckerberg… all NERDS from what we know.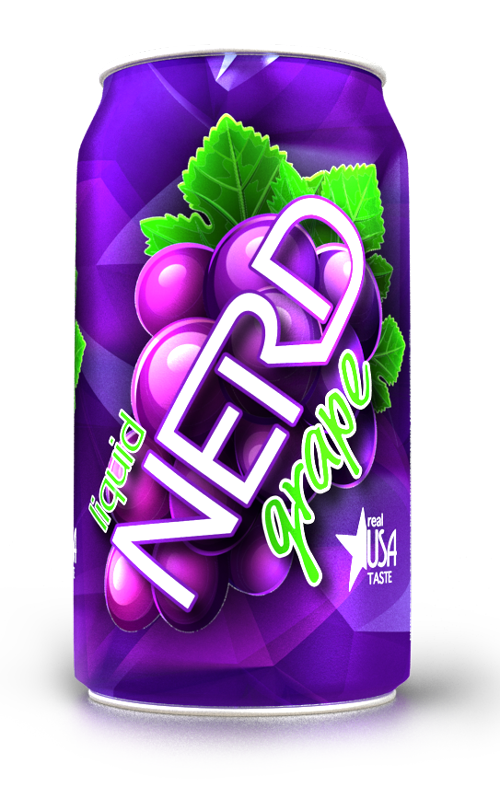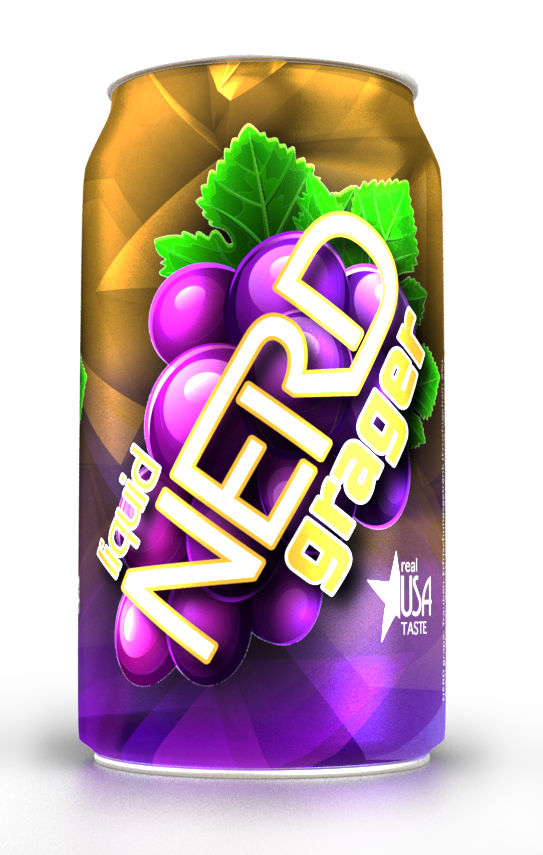 NERG GRAGER
Symbiosis of Ginger & Grape
 A lot of countries have wide variety of different sodas but the USA offer way more different tasting sodas than most of the world.
So If you decide to come up with something new, just take a look what professionals do and just do it a little bit better.
We tasted hundreds of sodas from all over the world but finally the best tasting products where USA based. So we mixed thousands of recipes to build our very own USA tasting sodas. Just try them and we are sure you will get a nerdy taste of USA with every sip.
Every decade has its special mix drinks. 
We had "Screwdrivers", "Sex On The Beach", "Manhattan".
There where Rum&Coke, Whiskey&Coke, Vodka Orange, AlcoPops or Vodka&Energydrink. Even things like "Moscow Mule" became "trendy"
a while ago. But if you want  something special, just try to mix
original NERD Sodas. We handed out some samples to professional Barkeepers and they recommend:
"NERD grager" &  " Brockmans Intensly Smooth Premium Gin"